Hell Rising
Hell Rising
Hell Rising: Hell Rising is a browser-based multiplayer horror/survival game.

Votes
This Week4
Last Week6
This Year220
Game Website: hellrising.com
Rating:46
Theme:horror vampires and zombies
Category:horror and rpg
Content Rating:Teen
Launch Date:2007

hellrising
No download required, free to play
Play Hell Rising
Vote for Hell Rising
About this game
You were a citizen of Serling, before the Darkness came, now you're just trying to find your place in this hell stricken city. You can play as either a Human, a survivor trying to stay alive and fight off the Undead. A Zombie, scavenging the city searching for Human or Vampire flesh to devour. Or a Vampire, hunting for your next feast of blood. The goal of each race? To take over Serling? Or to survive amongst the other races?
Tags
User Reviews
92
kraufen
2015-10-14
So it seems i cannot respond to herbert, who did indeed have a bad experience. However he and his group in the game did something to said other group who in turn 3 people bothered him zo he quit. There is plenty of players, not 15 with a bunch of alts. People have alts but there are far more than 15 players. Game management doesnt care because there is an ignore button so they shouldnt have to ban people. Some people choose not to use ignore buttons. I have never heard anything about out of game harrassment but ic you leave personal information online that can happen anywhere. Regardless. We are not a bunch of trolls most of us are willing to help you and its a great game, herbert is just particularily angry and quit and now wants nobody to play. Anyways give it a try its fun and herbert its hiei im an impartial party. I think that the trolls are dumb but you can ignore them or kill them back. Its not hard
0
Herbert West
2015-09-26
The game used to be fun. It is now pretty much filled with trolls. After being called a nigger over and over again, and having my body repeatedly camped, there just isn't any enjoyment left for me in the game. There are maybe fifteen players active in the game, and who knows how many alts. Game management doesn't care about in game harassment of players, and it often spills into out of game harassment. Avoid this place like the plague.
Mobsters United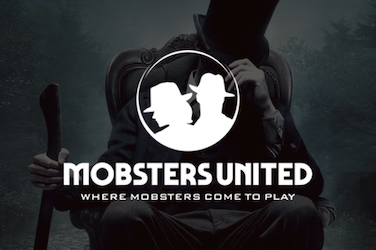 Do you want to re-play Mobsters from Myspace? Here is your chance to get back in the game and join fellow-mobsters to fight for your place!