Mafia Cities Retro
Mafia Cities Retro
Mafia Cities Retro: Once Your in Youll Never Get Out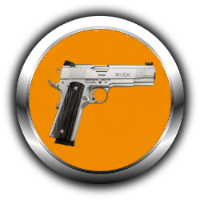 Votes
This Week0
Last Week5
This Year300
Game Website: play.mafiacitiesretro.com
Rating:100
Theme:mafia
Category:rpg
Content Rating:0
Launch Date:2018

mafiacitiesretro
No download required, free to play
Play Mafia Cities Retro
Vote for Mafia Cities Retro
About this game
Welcome to Mafia Cities Retro. Mafia Cities is a free mafia-style browser based RPG, which means you don't have to download anything at all, you play it all in your web browser, and best of all you don't have to pay for anything. In Mafia Cities, you choose your own path. Whether you want to train your stats and become the strongest player, or become the president and actually effect and change aspects of the game, it is entirely up to you. Some of the Cool Features RPG-Style leveling system Stats that effect what you can do in the game Loads of crimes Mugging and attacking of other players Opportunity to earn lots of free points by completing free surveys Bank to keep your money safe in Complete gang system Gym to train your stats in Hospital that people are sent to when they get beat up Jail that people go to if captured, but you can be broken out of Private Message System so you can contact other players easily
Tags
User Reviews
99
Madmal80
2019-11-12
Will always be the number 1 game for click, click kill!!! Over 12 years ago I found Mafia Cities Beta & still friends with Mafia family members
99
Sam
2019-02-05
Im soo happy this game is back thankyou great game cant seem to be able to put 100% rating sorry
100
ChristopheG
2019-01-18
I am very happy to see this game returning. Best mafia game I ever played. You get to join or create a family (these players will become real friends, trust me) and to claim 3 out of 21 cities where your family can be the number 1. Interesting pvp, outstanding social aspect, and great "business" aspect. Every player get to "offer protection" (it's a mafia game) for businesses in each city. You get businesses this way. If players in your family update their "protection rating" (it's the sum of all the businesses one has) and your family does too, you might get number one in that citiy. Why? Fame, more damages, more defense. You can choose between different builds, defensive, offensive, etc. It is one of the best RPG I have ever played and definitely the best RPG I ever played on browser. This game deserves more players that love a good RPG on the mafia theme.
100
rashbick
2019-01-17
Fantastic game. Just as it was when it first came out, but yet vastly improved. Less buggy.
100
maicondoug
2019-01-16
Great game! I loved it!
99
jchartel
2019-01-16
Can't believe I was sucked back in. Says a lot about a game to be gone for so long and I didn't hesitate to come back when I got the invite. Glad it's back. Not sure why I can't get 100% rating
100
Ivesy
2019-01-13
Easily the Best game, Addictive and interactive Keep it up
100
Tupulak
2019-01-13
Just like the original game. Dont start playing unless you want to get sucked back in to it....
100
JulieHardy
2019-01-12
Great game, great people but be warned...... highly addictive!
100
AllenB
2019-01-11
A long awaited family reunion for me! What an awesome game to bring back and even more awesome to be playing it once again! It has been great to renew some old friendships and to be making new friends as well. Certainly it is a game that will challenge anyone that enjoys social-strategy games. Find a mob to join as you work your way up in the "organization". You can never leave but then, you likely won't want too!
100
Killbill
2019-01-11
This is one of the original Facebook games,I started playing this in the Beta days and have made many friends from all over the world due to this game. Highly recommended,so pleased it`s back. Very addictive,give it a try you won`t regret it.
100
lee2174
2019-01-11
A great game, with some old friends, enjoying the retro experience
100
Moni
2019-01-11
Fantastic game, lots of interaction with fellow players
100
Lee
2019-01-11
Fantastic game, lots of interaction with fellow players. plenty to do for both the solo and team players out there. Give it a try - you won't regret it
100
Tyler
2019-01-10
Best strategy game ive every played lots of fun
100
DILLIGAF
2019-01-10
The absolute BEST game to make friends. TOTALLY addictive too.
100
Ivor Biggins
2019-01-09
It's great to see this old game revived and its every bit as good as it was. I have been enjoying learning the game all over again and looking forward to the future updates that promise new and better game play experiences. This is a must for anyone looking for a social challenging fun game. The best way to play is to join others in a family so you can help and share your experiences. Looking forward to seeing you in the game.
100
andysimmons
2019-01-09
no other game like in ...interactive in so many ways come and join me FAMILY NAME D.E.A i looks like we are losing the fight its so much fun on all levels join today
100
rick wells
2019-01-09
Glad the game is back.The interaction with real time fighting is awesome.Give it a try you're going to love it.
100
Grammy
2019-01-09
Very Good game, lots of things to do, Awesome people to interact with. Great teamwork. Build your strengths, support your Family, develop relationships around the world
100
Angel
2019-01-09
A classic brought back. A great game to kill time with, interact with people and have a whole lot of fun.
100
Etienne
2019-01-09
Glad the game came back. Good addictive game
99
Linda
2019-01-09
So glad the game came back. So many old friends, good to see most if them lol.
100
Marie
2019-01-09
Excellent game,very addictive
100
Nathaniel
2019-01-09
The best game you never knew you needed. Loads of social interaction mixed with fighting, hitlisting and stealing. With over 21 cities to choose to control the action can be non stop.
100
lowerdeck
2019-01-09
Awesome game where you interact with real people. Try it once, you'll be hooked
100
Dejaa
2019-01-09
So happy to see this game back. The interaction and fun, finally back. YEA
100
John
2019-01-09
This game is awesome
100
KenK
2019-01-09
Awesome game really happy that it is back, great interaction with players, loads of things to do, fight, Hitlist, steal biz. You can travel to 21 cities in your efforts to gain control of them. As well you can play as a lone wolf or join a Family! Either way it is fun fun fun!
100
Roberto
2019-01-09
Really good game loads of stuff to do Jobs, Fighting,Achievements Family Wars This game really does have the lot Best Mafia Game I have ever played and I have played them . So come join the game and the Medellin Cartel.
100
Eddie
2019-01-09
If you like old school rpg mafia games this is a game you will love. Real social interaction with real players very active players and game staff. Really is the best Mafia Game Ever Made Check it out for yourself
100
MellyMel
2018-12-31
Fab game, give it go you will not be sorry. Great place to make new friends, have some friendly banter and play one of the best games going
100
stephen
2018-12-19
Best game ever you all need to try it out
Mobsters United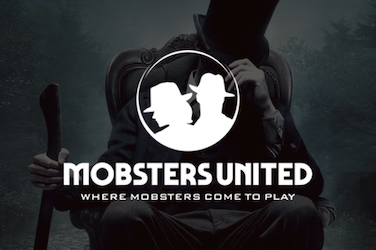 Do you want to re-play Mobsters from Myspace? Here is your chance to get back in the game and join fellow-mobsters to fight for your place!