Starting with 4
4x4-Country
4x4-Country
4x4-Country: The World's Greatest 4x4 MMO Role Playing Game

Votes
This Week23
Last Week103
This Year5,388
Game Website: 4x4-country.com
Rating:--
Theme:offroad
Category:mmorpg
Content Rating:Everyone
Launch Date:2017

TheTrue4x4Country/

@the4x4Country
No download required, free to play
Play 4x4-Country
Vote for 4x4-Country
About this game
In a country where having the best rig could mean living for another day, you fight to survive. Band up with others in off road gangs to protect yourself, hoard money, and get the best place to work on your rig. Its going to take everything you've got if your going to make it in 4x4 country.

4x4 Country is the original text based, browser based 4x4 MMORPG. Created for the 4x4 enthusiast by 4x4 enthusiasts. This FREE game will take you into a world of crime and war, but also into a world of rig challenges and trail running. It combines the best parts of a role playing game with 4x4 fun by Offering the ability to build up a character as well as a rig. The ultimate RPG for off-roaders and mudders, you won't find another like it. Register today to start enjoying the fun.

4x4 Country is a game that also encourages a great community of players offering many things to build and create this community within the game. 4x4 Country has an amazing Forum System that is very active with players posting in categories from Chat to Suggestions and Marketplace to Help. Also, there is a great chatroom fully integrated into the game as well as a newspaper for players to post what is on their mind or to announce items for sale. All of this has helped build a community of players who have a lot of fun, as well as allow those who are enemies express themselves.

4x4 Country is the first MMORPG of its kind, and the game that all other's try to imitate.
Tags
Mobsters United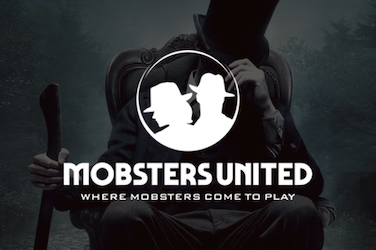 Do you want to re-play Mobsters from Myspace? Here is your chance to get back in the game and join fellow-mobsters to fight for your place!