Flying for Home
Flying for Home
Flying for Home: Free Online Horse Racing Simulation Game

Votes
This Week3
Last Week8
This Year171
Game Website: flyingforhome.com
Rating:43
Theme:horse racing
Category:simulation
Content Rating:Everyone
Launch Date:2001

flyingforhome

@FlyingforHome
No download required, free to play
Play Flying for Home
Vote for Flying for Home
About this game
Flying for Home (FFH) is a simulated horse racing game that has been open to the public since March of 2013. It is a fully automated site with actively involved developers and a wonderful, welcoming community. Members often say the game is one of the most in-depth and engaging horse games they've played, with multiple layers of strategy that take time to master. There are 5 breeds of horses, a complex and unique genetics system, individualized stats, traits, and appearances for each horse on the game, racetracks around the world, and plenty of options to tailor the game to your own goals and preferences. Races typically run twice each week and horse care is only mandatory once per week, which makes it popular among working adults and college students who don't have time to commit to daily care sites. That said - you can easily keep yourself busy throughout the game by interacting with the game's fun features, expanding your stables, and engaging with the community on a very active Discord server.
Tags
User Reviews
10
rathernot
2020-04-19
Game itself is fine. Staff has a bad habit of arguing down players who disagree with changes or play in a different way than staff thinks they "should."
76
neverever
2019-10-28
A steep learning curve for this one. If you like the sound of a LONG-term strategy breeding/racing game with beautiful art, this may be the game for you. One great feature is that you only need to log in at MOST twice a week. Once a week would work in a pinch. Just a superb game for older players, from college students to full-time working adults. That said, I do have two major quibbles: 1. Despite the owner claiming it was essentially finished in early 2018, the game is still in beta, and continues to go through major changes every few months. The constant upheaval usually causes horse care to be more difficult and time consuming than it was prior, in turn causing people to cut down on the number of horses they have and/or leave the game. This has been going on for years. It's the chief reason long-term players end up quitting, and is probably why the game is struggling financially. 2. The owner is very involved in the community (neutral to good) and VERY controlling (bad). If she doesn't like the way you play the game, she will argue with you until you shut up. Then change the game so you HAVE to play the way she was telling you to. If this kind of behavior bugs you, I'd give the larger community a miss.
Mobsters United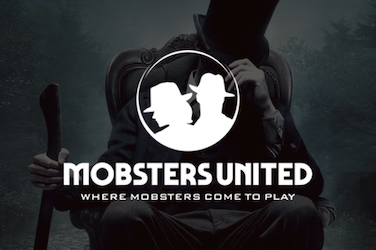 Do you want to re-play Mobsters from Myspace? Here is your chance to get back in the game and join fellow-mobsters to fight for your place!