Hogwarts Extreme
Hogwarts Extreme
Hogwarts Extreme: Enroll now. Your Hogwarts letter has arrived...

Votes
This Week7
Last Week9
This Year290
Game Website: www.hexrpg.com
Rating:100
Theme:harry potter rpg
Category:rpg
Content Rating:Everyone
Launch Date:2001

hexrpg

@hexrpg
No download required, free to play
Play Hogwarts Extreme
Vote for Hogwarts Extreme
About this game
The main goal of HEX is to bring fans of Harry Potter together in a fun, safe, and interactive environment. Interactive features such as role-playing, a virtual wizard economy, social community, and more have always been the main focus. Through the years, the release of the books and movies have been discussed and celebrated, along with every other major Harry Potter release. Hogwarts Extreme was created for Harry Potter fans to be able to experience a true interactive Harry Potter experience within a fan site for fans, created by fans.
Tags
User Reviews
100
Bill Primo
2017-11-30
Hogwarts Extreme is one of many Harry Potter role-playing websites, and I have to say it is one of my most favourite sites that I've ever went to. Let's talk about the features. The website is based on an interactive menu-based forum design, and there are many cool features that you can explore on it, such as Diagon Alley and Great Hall, which are kinda neat. The rules of the forum site are very well laid-out and easy to follow. The rules are posted at the top of each forum page and is easily accessible. That's kinda awesome. The House Sorting is done based on your personal attributes and is not biased towards what you prefer over the other. I'd also like to report that the website owners at Hogwarts Extreme were just a little bit smarter than their competitors. You can talk about your real-life issues that you're going through with other people and they will provide you with as much emotional support as they can. Wow, ain't that awesome! There's also a forum section called "Dumbledore's Office," which is dedicated to allowing people to vent about their real-life issues and seek emotional support from there. Hey Hogwarts Extreme, good idea! Oh, and did I mention that the website has a very nice security feature that only allows people one account per person? Great idea! This way, RPers won't have to deal with constant trolls who use multiple accounts for malicious purposes. The rules are also very well enforced and yet everyone is still treated as equals. The site rules are organised in a democratic manner such that people still have a chance to redeem themselves should they break the site rules. You're only banned from the website if you take things too extreme, which is something that I've yet to see other Harry Potter RPG websites do the right way. I've had to deal with too many Harry Potter RPG websites that had admins either not controlling the site at all, or just simply overpowering over everybody else, but Hogwarts Extreme? It felt like I was breathing in some fresh air once in a while. Roleplaying rules are also well-enforced. In a forum site format, you mark the titles of your roleplays as either Open or closed, HP/Non-HP, etc. and write a starting RP post. And away you go. It's pretty simple. If anyone interferes without permission, just simply owl an admin or report the post and it gets taken care of, very fast. The only caveat here is that the wand selection at Ollivander's is completely random, but to me, it's not a deal-breaker, 'cause I think Hogwarts Extreme has it where it REALLY matters - a safe, online role-playing website where everyone feels welcome without having to fear for any malicious trolls or any over-powering admin authorities. There is, of course, a donate option for those who wish to change their wand to their personal specifications. Be sure to donate for a customised pet as well, 'cause having your own custom pet is a lot of fun. If you're a Harry Potter fan and would love to enjoy RPing with others without having to deal with issues that would normally follow on other RP websites, please take a serious look into Hogwarts Extreme.
Mobsters United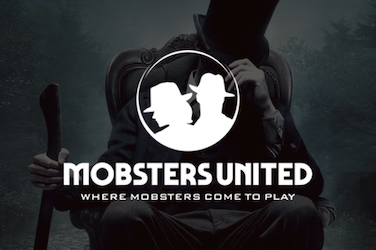 Do you want to re-play Mobsters from Myspace? Here is your chance to get back in the game and join fellow-mobsters to fight for your place!