Howl Of The Lycans
Howl Of The Lycans
Howl Of The Lycans: Howl Of The Lycans the free to play online lycan role playing game

Votes
This Week2
Last Week4
This Year245
Game Website: howlofthelycans.com
Rating:63
Theme:lycan
Category:pg
Content Rating:Everyone
Launch Date:2019

pages/category/Video-Game/Howl-of-the-Lycans-109996083753782
No download required, free to play
Play Howl Of The Lycans
Vote for Howl Of The Lycans
About this game
Join Howl Of The Lycans the free to play online lycan role playing game
The full moon rises at the horizon and your blood starts to boil, your skin burns, you hunger for blood. You feel the beast in you wanting to come out to hunt.
Tags
User Reviews
90
Sweetie
2020-01-27
It is a great game. The admins are doing a fantastic job. They are there for everyone not only the donators. They are there more then any other admins on other games and they try to reply to all the e-mail or questions asap. They also take the ideas of players into consideration which is totally new. If people would have the patience and wait before saying stupid like nothing has been done which is a total lie. There was the Halloween event, the Thanksgiving even and the Christmas event which were fun. The game is not so old and it takes time to produce new and more features. I would say give them a chance and don't break it off.
0
Arya
2020-01-22
Game started out with a bang!! That being said, it's half-dead now, all the friends I had left, and have been replaced by bullies and keyboard warriors that gang up on other players for not helping them level, or they help their friends level, and they just dump so much cash into the game that they buy their way right to the top stomping all over the players who have been there and put in hard work, and then they brag about it. The game has nothing new to do in months and the owners always have an excuse or that they "working on things"I wish I had not wasted so much time or money and more than that I wish I had trusted the admin bc I feel they lied to me and misled all of us and now they're barely there and it seems like they dont care. this one guy joined a few weeks ago and he just does what he pleases and not one thing has been done. If you do yourself one favor this year, dont join this game. Its just a waste of your time, money and well being.
100
BlueRift
2019-10-22
My favorite game of its kind and I dont have to worry about being banned for playing other games like some places
Mobsters United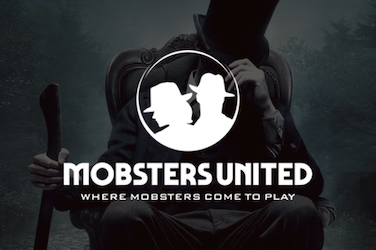 Do you want to re-play Mobsters from Myspace? Here is your chance to get back in the game and join fellow-mobsters to fight for your place!