MobstarGame
MobstarGame
MobstarGame: Become a rich&infamous Gangster with a unique character

Votes
This Week3
Last Week4
This Year6,797
Game Website: www.mobstargame.com
Rating:--
Theme:mafia
Category:mmorpg
Content Rating:0
Launch Date:2016

MobstarGame

@mobstargame
No download required, free to play
Play MobstarGame
Vote for MobstarGame
About this game
MobstarGame is a free mafia-themed MMORPG without a paid cap on rank. A unique experience that starts with skills connected to your gangster profile. This skillset is the basic foundation on how you play the game without losing features. Of course we offer the basic features as crimes, GTA, domination and more. But we offer a wide range of unique features!

Some examples:
- Personal real estate where you can create resources and make $$;
- Family including a structure with caporegimes, solders, drug mules and much more;
- Family real estate including a family owned bullet factory;
- Hold your own casino! Blackjack, roulette, dice game... But also a horse track, brothel or the Country Drug Store?
- Make money with illegal booze, rank based missions, shooting NPC cops, or 4 unique organized crimes!
- Send the DEA on your rival families or a mole, revealing the rival family positions;
- Stock market, black market and much much more.

So, are you ready? Explore the underworld and become the most notorious gangster in MobstarGame.
Tags
Mobsters United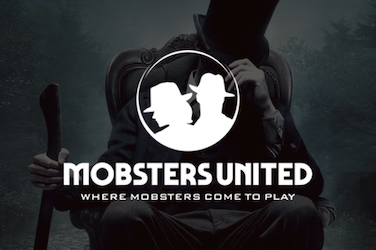 Do you want to re-play Mobsters from Myspace? Here is your chance to get back in the game and join fellow-mobsters to fight for your place!