Original Shadows
Original Shadows
Original Shadows: Welcome to the land where dark creatures roam!

Votes
This Week11
Last Week19
This Year3,293
Game Website: originalshadows.com
Rating:1
Theme:dark fantasy
Category:mmorpg
Content Rating:2
Launch Date:2020

originalshadows1

@originalshadow4
No download required, free to play
Play Original Shadows
Vote for Original Shadows
About this game
The world you knew has fallen. Left in the wake of its destruction is a civilization trying to rebuild. However, this is not the world you once knew. Climbing through the shadows is all the dark creatures that used to haunt our dreams. Without them we would never have turned the tide against the plague or stopped the war that followed. But, while some want to build a utopia, where we all live peacefully together, others want to rule, keeping all other species as servants. Will you emerge from the shadows as an Angel, Demon, Vampire, or something completely different? Are you going to help us rebuild this world in the utopia others envision or help burn it to the ground? Come join other dark creatures in the shadows. Become strong, join families, bloodlines, or go it alone. But no matter what, come into the shadows ready to fight and Play!
Tags
User Reviews
1
Himiko
2021-03-24
Do not play this piece of shit game At first I had high hopes for this game when it returned, but boy was i wrong.... The Admin are assholes, especially the new Owner Gabriel Morningstar Also they have a marriage Auto Dissolve that after 30 days if one partner is not on it automatically dissolves which is bullshit My wife had surgery and was not able to get on I gave the admin my plight but they dont give a shit stay away from this game and the stupid auto dissolve bullshit
Mobsters United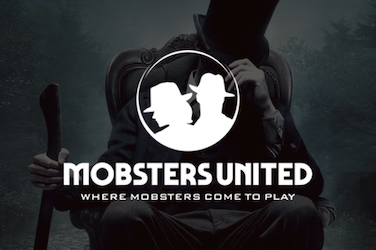 Do you want to re-play Mobsters from Myspace? Here is your chance to get back in the game and join fellow-mobsters to fight for your place!