Torn City
Torn City
Torn City: Whatever you do - Do it now!

Votes
This Week4
Last Week9
This Year190
Game Website: www.torn.com
Rating:99
Theme:city
Category:Role Playing (RPG)
Content Rating:Everyone
Launch Date:2004

tornrpg

@tornrpg
No download required, free to play
Play Torn City
Vote for Torn City
About this game
Torn is a text-based online RPG set in Torn City, a dark, murky underworld where only the sharpest survive. In Torn City you can be anyone and do anything. Build your character to infinite strengths and play it your way.

Torn City is a massively multiplayer game with thousands of active players around the world. Join them, attack them, befriend them, marry them, trade with them, compete with them. Whatever you do - Do it now!
Tags
User Reviews
92
juddy
2021-06-23
exclusive game play it you gonna love it
100
Turmoil
2016-05-12
Great game. I have been playing RPG games since the beginning of computers starting with the KayPro, then the CBM-64, the Atarie, and now the desktop PC's. Text based role playing games are my favorite. Torn is the best of all of them. You may devote as much, or as little, time as you want. The possibilities for character development are endless. You may be a business man, a trader, a fighter, or any number of other alter egos. The longer you play the game, and the stronger your character becomes, the more the game and its opportunities open up to you. The levels of strategy that you may employ are very intricate and include many different scenarios. . Like any game the more you put into it then the more you will get out of it. I warn you that this will become a very addictive pastime. If you join the game then say: "Hi to Turmoil" and I will try to help you if I can.
100
Scootaloo
2016-05-12
Torn City is easily the most entertaining browser based game I've ever played, and likely ever will play. Everything about it teems with an element of interactivity that other games just seem to miss. The game is constantly undergoing changes to add more features, functionality, and fun to itself. It's entirely devoted to giving its community the best experience possible. Torn differs from a lot of other MMO's in that it isn't completely PvP or PvC focused. These elements are strong, but the endgame doesn't need to be to make you one of the strongest. You might want to focus on being able to rake in the most cash through crimes or P2P trading. You might want to create a faction (very alike to guilds and clans) and top the leaderboards with your friends. You might even want to become the single best racing car driver in the city. All of these are valid - There is no one way to play Torn. The community can be a little harsh at times, but that's to be expected from a game with a heavy focus on player interaction. Most of us are good though, and are happy to help in any way we can. Be it in chat, the forums, or IRC, there's always someone around and some fun to be had for it. It's not pay to win either. There is a donation service, and in return for the donation service, you receive one month of faster Energy regeneration, but this is in no way a necessity to be a good player. You can skip this entirely and you'll not miss much at all. The donations given to Torn are put towards server costs and contract work for future features as well, it's very transparent. If this review has been helpful and you want to give Torn a try, I wholeheartedly encourage you to. You might end up finding a game that will keep you amused for years to come. If you do sign up, I would ask that you sign up using my referral link: http://www.torn.com/1590427 And send me a message once you do. My username is Scootaloo and my ID is 1590427. Thanks for reading.
100
jdawg011
2016-05-12
An awesome game with a great community. An excellent free market economy within the game that allows players to trade freely. Great combat community, lots of strategy to utilize, a casino, crime, and travelling to other countries. There are many great guides that new players can look at to help them get started, and a ton of people willing to help those new players. Honestly, what makes any online game great is the community playing that game, and Torn definitely has that. Not pay to win either. http://www.torn.com/1742498
100
Ziusc
2016-05-12
dildos
100
mug
2016-05-12
More addictive than cocaine. This game will keep you coming back for more. It is updated very frequently, constantly growing, active staff and many daily and active players. You can play for a few minutes a day or hours, always something to do in this game.
100
Bravekath
2016-05-12
Great game! Came here from another text-browser game that just was too expensive to play: pay to win and it had become boring the same old thing all the time. Can be played on any platform - so for me, I can log in on my pc or via my iPhone. Been in Torn over 2 years now and still find it extremely diverse and the Developers are set to change up the game soon with lots of new challenges. If you donate to the game, it's inexpensive to do so, but the great things is you can still be as competitive as those that donate, as this isn't designed as a pay to win game and I respect the Developer's choice on that. http://www.torn.com/1815519
100
Hank
2016-05-11
Torn is a great crime based game, whether you can spare 5 minutes or 4 hours a day. It is available on any browser based device, with absolutely no downloads required. There is plenty of knowledge to learn, and the more you experience the more that you understand you are really just at the tip of the iceberg of your learning curve. I've been playing Torn for over 3 years now and can say I dont plan to quit anytime soon. This is the first game i've been involved in ever which has never had a restart of any kind. Players that were playing 10 years ago still have all the wealth and items they had then. So regardless of what your life throws up you will know you can always return to the city of Torn just where you left it. With over 17000 daily players why wouldn't you want to join this great browser community? For those players looking to join up, please take a read of this guide (Hank's Power Levelling Guide to Level 15) first. This will help fast track your progression in Torn City on those very important first few days. http://www.torn.com/forums.php#!p=threads&f=61&t=15927057&b=0&a=0&start=0
Mobsters United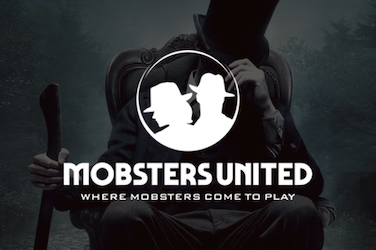 Do you want to re-play Mobsters from Myspace? Here is your chance to get back in the game and join fellow-mobsters to fight for your place!