Mafia Cities Legends
Mafia Cities Legends
Mafia Cities Legends: The Next Generation of Mafia Gaming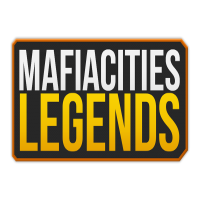 Votes
This Week2
Last Week3
This Year264
Game Website: www.mafiacitieslegends.com
Rating:100
Theme:mafia
Category:mafia game
Content Rating:Everyone
Launch Date:2008

MafiaCities

@adixtion2015
No download required, free to play
Play Mafia Cities Legends
Vote for Mafia Cities Legends
About this game
Become the most respected mafioso in the city, earn a lot of money by illegal
activities such as stealing cars, print millions of dollars, and sell drugs and cook like
movie stars! All these possibilities and much more in the new game Mafia Cities
Legends.
Enjoy all the hard times in the role of a novice mobster, who soon swings between elite
mafia underworld, build the most powerful part of the city and later conquers his the other
parts. Show the others, that your family is the most dangerous in that city!
At the very beginning of the game you get small part of the city, you'll be able to improve
and increase the strength of your family when you get to the top. This will not be easy. You
will fight against another mafia family that you do not give anything for free.
The most important activities of each Mafia crew are money laundering, gambling in
casinos, cooking and drugs in their meth lab, intimidation, bribery of police officers and
other influential personalities of the city and many other crimes.
Everything you can enjoy right now on the desktop, mobile phone or directly via
Facebook!

Mafia Cities Legends wouldn't be a great mafia game, if you could not invite into your
families your friends. Choose carefully,betrayer in mafia underworld is usual.
Great news for all non-English speaking players is that the game is localized into plenty of
foreign languages.
Just sign up and play this great online game - Mafia Cities Legends!
Tips & Tricks
•Money is one of the most important things for mobster. So, try to improve
Money press as soon as possible and thus you will be able to print more
and more money every hour. It is also trying to save your money in your
bank. Nobody could steal it.
•You can earn a lot of money by stealing cars. When you stealing a car the
car appear in your showroom. The higher showroom level give you better
offer to purchase the car.
•Another way to get a great price is to play wheel of fortune, which is
located in the casino. Furthermore, you can also play games that are very
simple and quite often pays off. Winning depends on your luck, you can
increase your luck by more followers.
•There is a premium currency, which represent diamonds. Diamonds you
can buy for real money, but it can get even completed tasks and much
more. It tries to perform tasks that you get from the character in the upper
left corner and not spend unnecessarily diamonds for stupidity, you'll
certainly need it.
http://adixtion.co.uk/games/mclnug.p
Tags
User Reviews
100
Monching
2016-02-12
I feel like a real mobster whenever I play this game.
100
Soul
2016-02-01
just vote for today
100
khean
2016-01-28
Been waiting years for this game to come back. Definitely worth the wait!
100
MellyMel
2016-01-27
Absolutely LOVE this game, I am totally addicted to it...so much to do in it you can never get bored. Its a bit like pandoras box, you do one thing and it opens up a whole lot more. With new things being added all the time. Also some great interaction amongst players. There is always help too if needed. I would certainly recommend it to anyone who likes online gaming I am sure you will love it just as much as the rest of us :)
100
ruffy
2016-01-22
Great game with great graphics. Very easy to pick up and play.
100
kapa785
2016-01-21
Perfect game to play !
100
joris
2016-01-09
once u had play this game, u cant leave. try and u will agree with me
100
Crystal
2016-01-08
I waited a few weeks to write my review of the game. There are so many features to the game that I wanted to make sure I understood them fully enough to write about it. There is a lot to learn about the game and how to best strategize your game plan. The great part of this game is the community. I've played online games with a lot of the members for almost 8 years. Everyone is more than willing to help you along the way as you feel out the mechanisms of the game. The game is constantly giving you something to keep you playing and interested in the game. There are competitions and events that change a couple times a week. This allows you to play and to work toward something different to keep the game fresh and keep it from becoming repetitive. Pvp has yet to go live, but I look forward to this new addition to be released soon. The game takes some patience in the beginning. You need to raise a success % in each crime, but the more you attempt a crime the higher your chances of succeeding next time are. I highly recommend everyone give this game a shot. Once you do join a family. Get involved. The best way to make this game the best for you is to get to know everyone. They can be your greatest resource as you figure out the game.
100
voodoo
2015-12-21
Great game. Lots of options to use. 10/10
100
Pappy
2015-12-20
Great game!! I love text based mafia games and played a lot of them. This is cartoon version of crimebloc, but only better.
100
dnb
2015-12-20
took a while to get into but really enjoy the game, 10/10
100
MIMIC
2015-12-18
After playing this game for over 21weeks, im still addicted. Never boring and really has a strong community , both genrerally and withthe family element, which is a huge thing for this game. Families big n small can do great things together, this really pushes family events and warring other familes. You cant pick on a small family and bully them, but the game will select for you and you have to use tactics over 3 rounds to gain a win. This is a awsome idea, cos poor tactics mean a smaller family can topple a larger one in war. So not a case of one family dominating the game at smallers exspense. But it is entirely possible to enjoy, and succeed without a family, but imo, having a group of players to come online to, makes for a more enjoyable game. There are option to pay real world cash to boost your game,(diamond purchases ) but there are also in game ways to gain what some pay for ( albeit in smaller amounts ),online bosuses, a chopper which flys across the screen a fw times a day ( shoot it down for random amounts of diamods ), gambling are ways to obtain diamonds, and it adds up to a stash-load relitively quickly but a litttle planning and you can play like a paid up member for free ( i know, im doing it lol ) This really is a "go to game " and i highly recomend this to you all. Im MIMIC - in game, and look forward to seeing you there.
100
BenMurrells
2015-12-18
This is the best mafia game i've evr played in my life, it so addicting it's hours of un each day spend about 9-10 hours on it,the fighting is insane. and please tell me if you find a better online mafia game because trust me. This Great Game is ways being updated to suit everyones needs. This game has a great community,every one is helpful nice. and even when you join a family i have noticed they always say welcome and never lets you be bord. if there were stars i would give this game a 5 star rating because if you go on this website.and look at all the this blows them out of the water. And finally i have never seen a webgame like it .
100
stephen
2015-12-18
WOW best game i played in a long time cant stop playing come on over
100
Nathan
2015-12-18
Great game. Always being updated to suit everyone. All opinions are dealt with seriousness & no opinion is denied. Great community, helpful in all aspects, is exceptionally addictive. Your wasting your life if your not playing this game
Mobsters United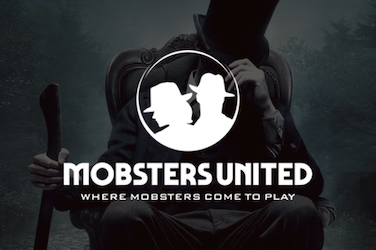 Do you want to re-play Mobsters from Myspace? Here is your chance to get back in the game and join fellow-mobsters to fight for your place!