The Nine Worlds
The Nine Worlds
The Nine Worlds: NO one is born a Viking.

Votes
This Week3
Last Week4
This Year249
Game Website: thenineworlds.co.uk
Rating:76
Theme:vikingsasgard
Category:stratagy
Content Rating:0

pg/thenineworldscouk-1650262251937454/about
No download required, free to play
Play The Nine Worlds
Vote for The Nine Worlds
About this game
Become a hero in the Norseman of legend – intrigue, combat, quests, magic and mythic creatures await...As heroes in search of adventure, glory and immortality, you will take part in great battles which will lead you from the snowy plains of Jutland to the halls of kings. Perhaps your characters will become heroes recognised by Odin the Formidable himself in his feasting-hall in Valhalla, as he awaits the time of Ragnarök, the final
battle against the giants and their kin, which marks the end of the time of legends and of the Gods themselves.Mercenary or herdsmen, berserker or noble, prophetess or sorcerer, Fate will guide you through frozen fjords, deep seas, and monster-haunted forests. Skalds will sing of your exploits for centuries to come!
Tags
User Reviews
100
Lagertha
2021-06-07
9ws is a great game which is being revamped to start up again.I have played it since just after it started there has never been any issuse like this person is saying.I would genuinly say they probabily couldnt get there own way so are going around slating this and probibly may others to.Come give the game a go its fun plenty to do and some real nice people as players and staff.Thank you for a great game to play.
100
omegadagger
2018-10-12
My name is Lagertha and i go by the name Sassy on a few other games the post anyone reads that has sassy on it is a man/woman impersonating m..That person if cannot get their own way they go around making fictitious lies up..Come and see the game for yourself you will soon see that its no true what that person says.T9ws is a different kind of game all together you have to use your mind its not a click click game you can do half a sleep..
94
Hela
2018-10-12
A malicious post. T9WS is a fantastic game! The staff are helpful and friendly. Certainly not a game you would ever get bored playing!!!!
11
Sassy
2017-10-01
Awful... Lucky if have 20 players in 24 hours. Lots of glitches in coding. Everything made more difficult than should be. Staff go in backdoor and change passwords of users who annoy them and use accounts as NPC. No idea of legal issues. One to avoid.
Mobsters United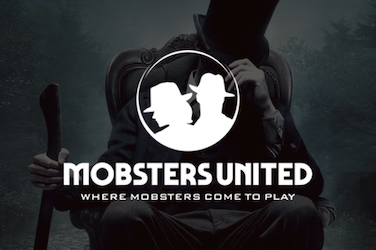 Do you want to re-play Mobsters from Myspace? Here is your chance to get back in the game and join fellow-mobsters to fight for your place!